It's been a while, but I reckon it's never too late to get back on the horse, right?
I had a great time last week, teaching a 1/2-day workshop in
This Is Knit
, in the Powerscourt Centre, Dublin.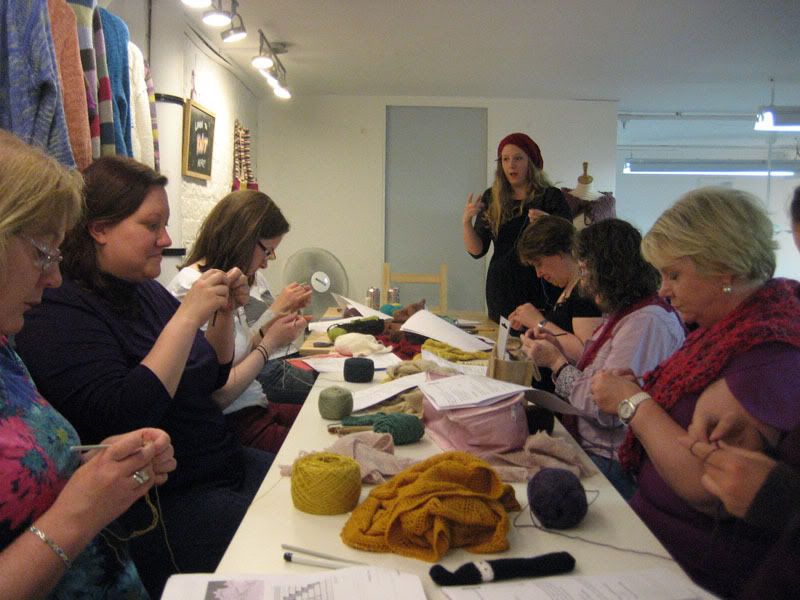 - me with my teaching face on
Working through
Pax
, my
free
shawl pattern, we learnt how to work linked-stitches, the different increases I use and when they're best implemented, and all the fancy lace techniques I use in
Pax
.
- towards the end of the class, we got into the nitty-gritty
By the end, I'm happy to report, everyone knew their way around the pattern and were ready to start into their very own Pax-es.
If you missed out on this workshop, never fear! I have another session coming up, in This Is Knit in July. For more info, click
here
.