Having finally added the longer version of Dublin Bay shawl to the pattern, I'm celebrating with a few photos of the ACTual Bay of Dublin from a few days ago in the biting October winds.
I love that this is a sight I am greeted with often, and I count myself very lucky that I have such beauty within a short distance from the new Yarn Towers site. It really makes me pause for thought to think that people have been sailing in and out of this stretch of water for millennia, and that it was the gateway for the establishment of Dyflin, the Viking word for Dublin over 2000 years ago. It really humbles me to think of the sheer volume of lives that have been affected by this bite out of the land.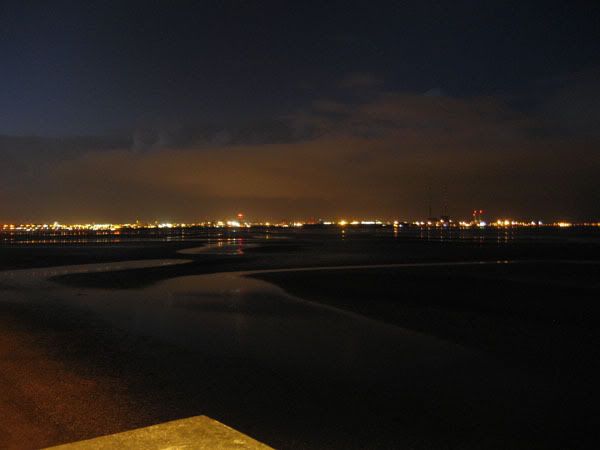 The first photo is looking north from Booterstown, on the lower end of the bay. The edge of Dublin City is visible in the lights to the left.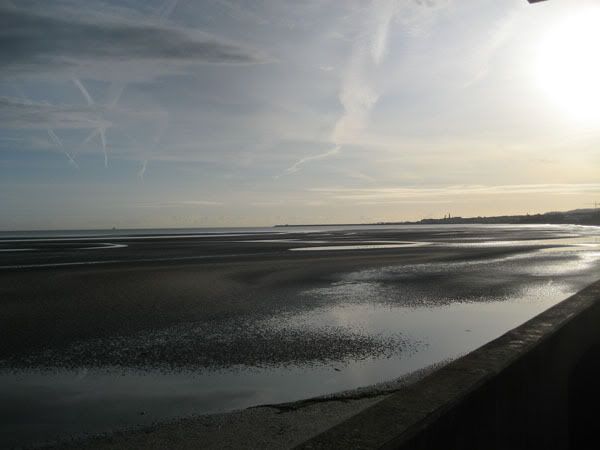 The second photo is again, from Booterstown, but looking south, towards Dún Laoghaire and Bray's pier beyond as the watery, winter sun slowly crawls into the sky over low tide.
Dublin Bay
is my first pattern to feature what I am calling
Tunisian Lace
techniques. If you can do basic tunisian stitches, or if you are familiar with crochet linked stitches, then it, and my other shawls, will be a piece of cake to you. If not, I've gone and added links to video tutorials on how to read my charts, and how to work the stitches, to be sure.