Well, haven't I been a bit quiet lately!
Yes, yes, I have.
But it has been with good reason, 'because I have managed, through no small effort, to design, code and launch a spangly new
website
! I'm delighted with how it has turned out.
Watch as it spangles!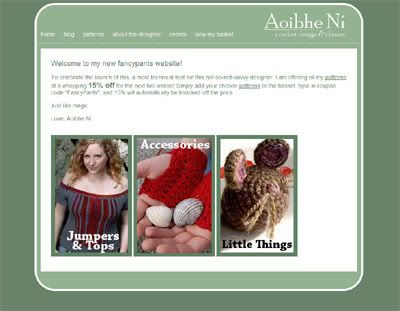 It has info on all my patterns so far, with payment methods right there on the site; it also has this blog encorporated right into its very matrix, and a list of all the events and classes I'll be giving over the next few months.
It took a lot of work, a lot of coffee, and a lot of ignoring my poor blog, but I think it was worth it! I hope you think so too.