As you may, or may not have noticed, it has been an exceptional few days here at Yarn Towers.
Firstly, my free crochet top pattern
Happy Monday
was picked up by
Crochet Pattern Central
, resulting in a HUGE influx of visitors. I mean, seriously enormous.
Secondly, I discovered that I am now the proud author of not one, but two patterns in Issue 17 of
Inside Crochet
There is
Tessera
, a motif-based cami which oddly enough, was originally inspired by my watching way, way too much
Legend of the Seeker
in a short space of time...
And
Hill of Tara
, which is a simple pattern, perfect for beginners looking for their first big project and which actually works up very fast.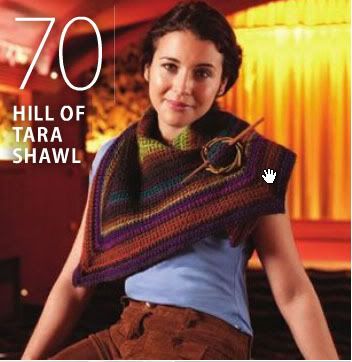 I had a great time designing both of these, and I'm so immensly pleased to see them side-by-side in the magazine.