A delivery of yarn sends Yarn Towers into a frenzy of excitement.
Yesterday, as I sat drinking some coffee on a well-deserved crochet break, I heard the bell go downstairs. "Package delivery!", the man on the other end of the intercom called. Excitedly, I let him in. "OOoh, great! This will be my yarn!" I squealed to myself as I skipped out to the gate. But alas, dear reader, t'was but a box containing some diabetes equipment I had registered for months previously.
Disheartened, I sighed, thanked the nice delivery man and trudged back upstairs to my coffee cup.
Then, this morning, at about 7 (apparently)... the bell went again. Now, I'm a heavy sleeper. I never hear the bell when I'm all snuggled up in bed, so the boyfriend was pulled from his slumber instead, toddled sleepily downstairs, thinking "oooh! Great! The comics I ordered!", only to be as disappointed by the package as I had been the previous day.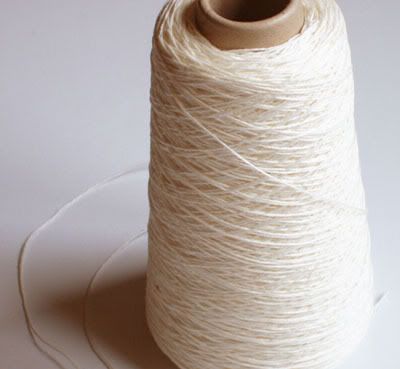 Still, there is little in this world which starts a day better than the words "You have new yarn" whispered by the man you love.