Oh my God, I love
Hedgehog Fibres
!
Look at this! It's made out of their truly gorgeous Cashmere lace-weight. I'm just moss stitching it, nothing fancy, and it is coming out like a dream. I honestly don't even care what it's going to become, it's that nice.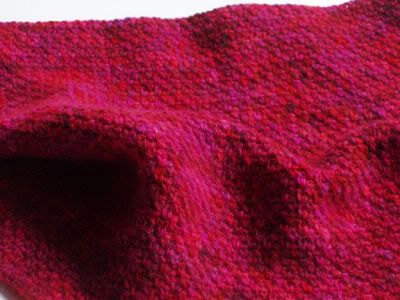 If you don't have any, I suggest you remedy that situation, pronto. The world should know
Hedgehog
!
A few days ago, I was blessed with a trip to Donegal with the boyfriend and a few friends. We had a great few days of feeding goats, being almost blown off mountains, and drinking too much home-made wine. It rained; sleeted; snowed a bit; and was so beautifully sunny that this was almost the only cloud in the sky at one stage.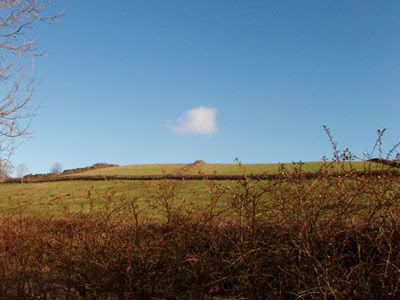 I absolutely fell in love with the whole county. It's rugged and out of the way, and the locals still think that driving down the middle of a two-way road is perfectly fine.