In which I give a free tutorial on making pretty wire crochet earrings in the shape of a daisy chain.
Happy Spring, everyone!
Yes, it is Spring.
-
Yes it is.
-
Yes it is!!!
And I have a gift for you lovely people. Your very own pretty bitty daisy earring How-To!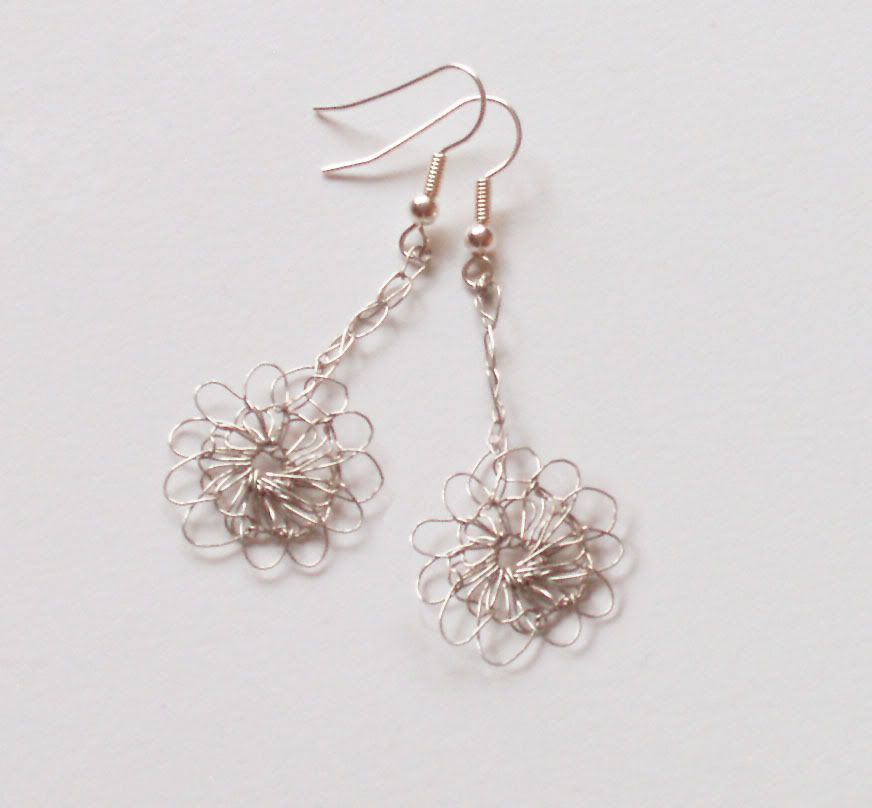 This time of year always has me impatient for things to start growing, for the weather to brighten just enough for me to play in my balcony garden and to enjoy seeing everywhere slowly get greener. Today, in fact, I got a call from my little sister, to let me now the daffodils were starting to appear around her work. I haven't seen any out this way, yet, but it's just a matter of time.
In the mean time, I'm going to enjoy wearing my Daisy Drops, and I hope you do, too.
The key to crocheting with wire is to use a metal hook. Plastic and wooden ones just won't stand up to the pressure and may get marked and scratched.
What you will need to make these pretty litle diasy drop earrings is:
3mm hook
2 earring fixtures
some #28 wire. Anything thinner is liable to break.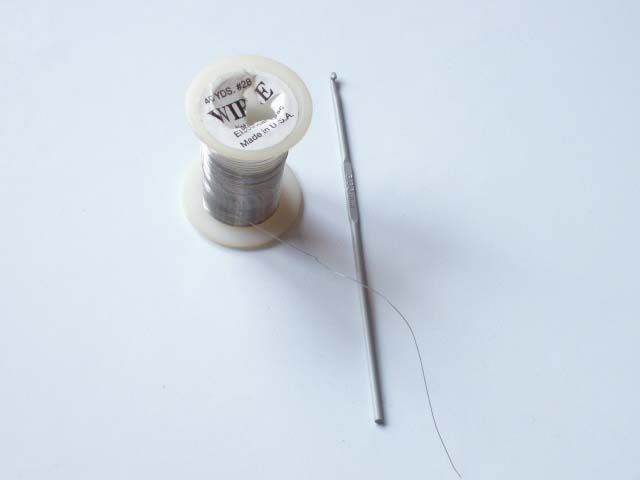 Note: The fllowing is written in UK stitch names.
For translation, check out
this post
.
1. First, loop the wire around the body of the hook, and twist ends together three times. This will be the loop you'll work all subsequent stitches into. Chain twice.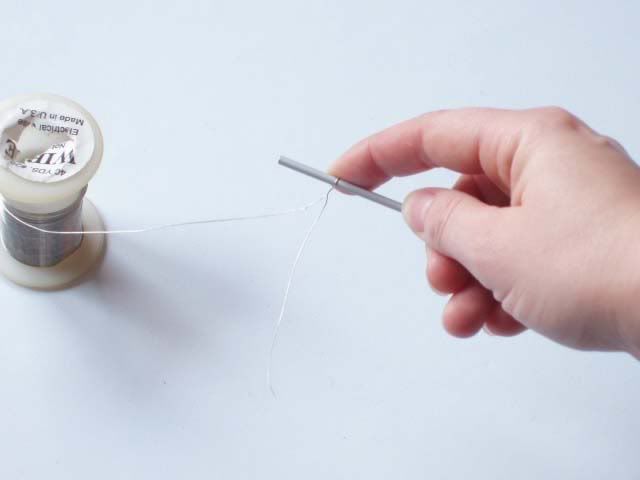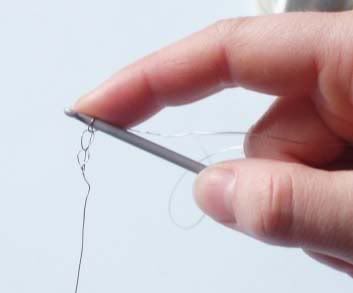 2. Now, working into the loop you created, dc12, working a few of these sts over the tail to secure it inside the earring. 1sl-st into 1st dc to close round.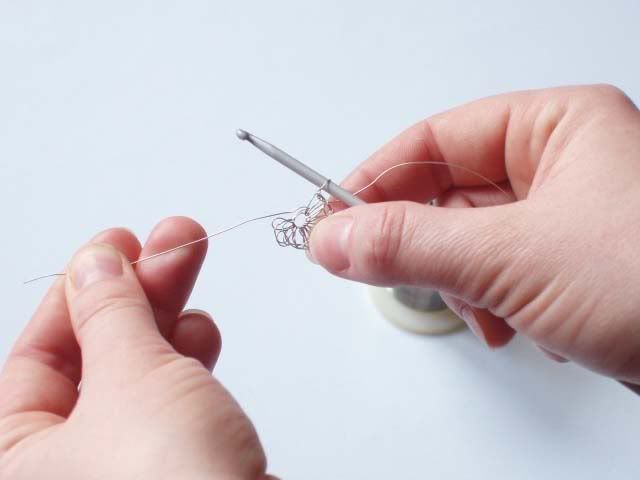 3. ch 3. Trim tail so that it's hidden inside earring body. Trim working end, leaving about 5 cms free.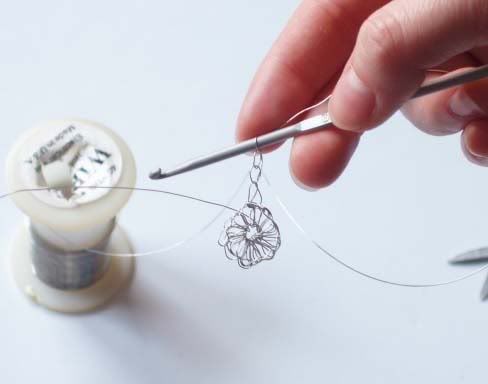 4. Thread working end through the last loop and pull gently.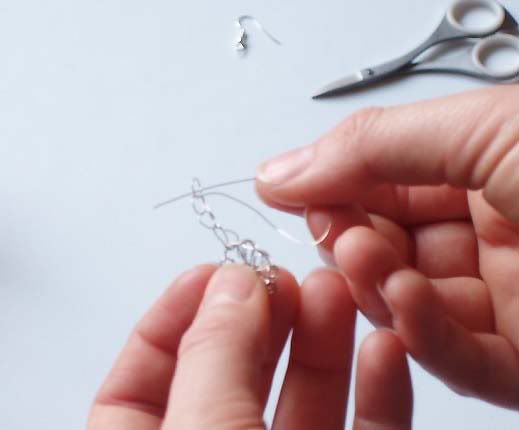 5. To create the petals around the edge, use your hook to gently lengthen the front loop of each dc. This will pull the back loop closer to the centre. Reshape petals with body of hook.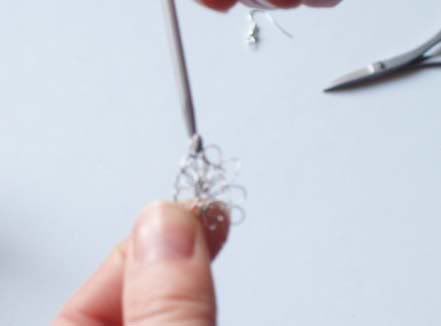 6. Take earring fitting, and, using the 5cm end, fix securely to last chain. Ensure you don't pull this knot too tight; earring must swing freely.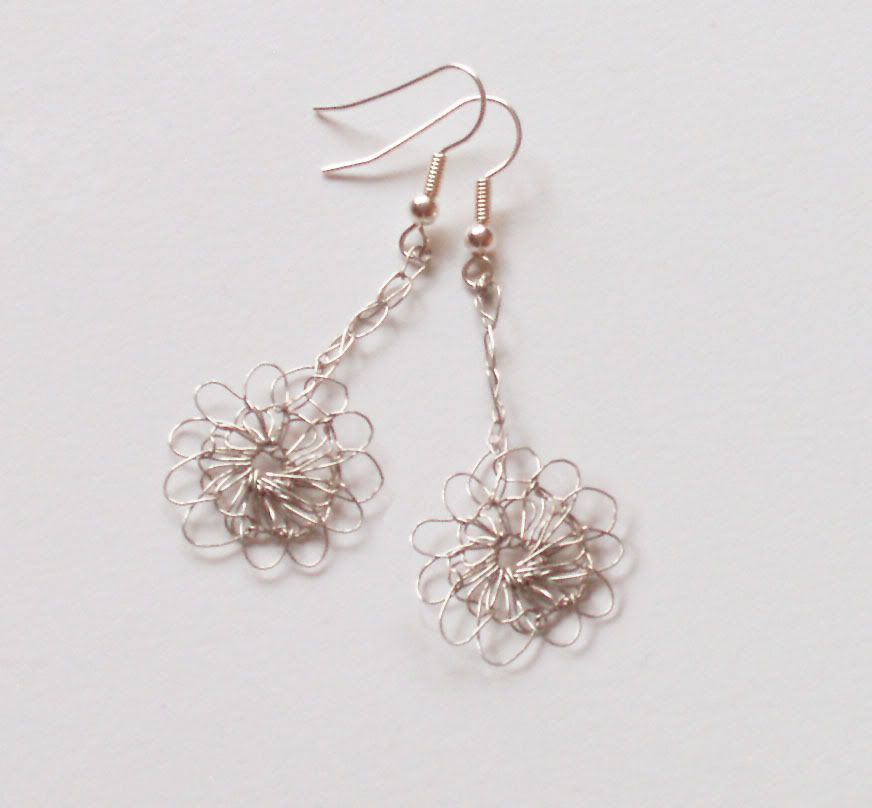 7. Trim end, and wear with pride!