There are few things in life that I love more than animals and crochet, but, combining them has always seemed like a bad idea.
In past experiments, the animals usually come out ok; the crochet usually emerges worse for wear.
Until now.
Cat + Crochet = Cute as hell.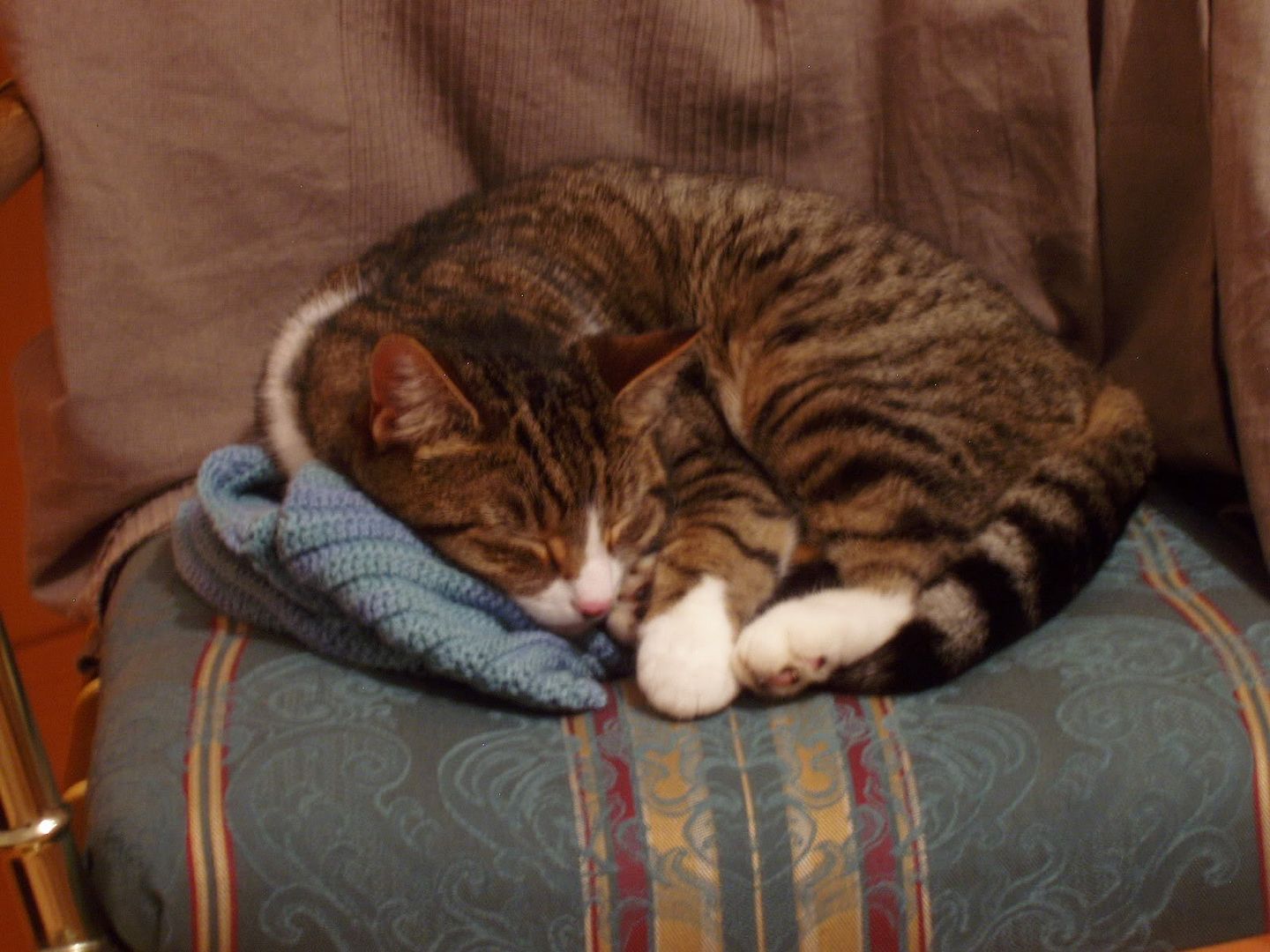 This is Lily, the chatty cat. She mews to get in, she mews to get out, she mews for food, mews for a rub, mews 'cause she likes the sound of her own mew, and mews (it appears) to let me know she's settled down, very happily on my crochet.
The crochet in question is my
Etain shrug
. Personally, I think it looks better on her than on me.