Have yarn, will crochet
I bought these at the
Knitting and Stitching Show
last week, with the encouragement of fellow Irish blogger,
Laura
.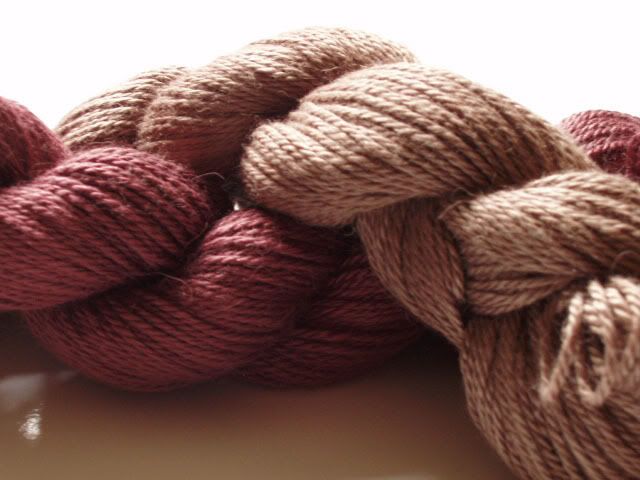 Aren't they gorgeous?
The colours are muted but still so rich, they compliment each other well enough that I think my self-imposed ban on most types of crochet colourwork may have to be broken, but I'm having a problem and it is this:
I don't know what to make out of them. I have been carrying these two skeins around for the last few days, moving them from room-to-room as I work, settling them down beside me on the couch in the evenings, resting them on the bedside locker at night, petting them, smelling them and generally doting over them. This may seem like odd behaviour, but it's not. This stuff is gorgeous. 50% Silk, 50% Alpaca, DK (thanks,
R
for pointing out it's not 4-ply as I thought!). I honestly believe the only way
Blue Sky
could have made their Alpaca Silk yarn nicer is if they somehow, mathematically, managed to get 60% Silk and 60% Alpaca into it.
So, what would you do?
Big items, small items, quantity isn't a huge issue; I can always get more down the line. Help me use this lovely yarn!