"The Arts" and Crafts combine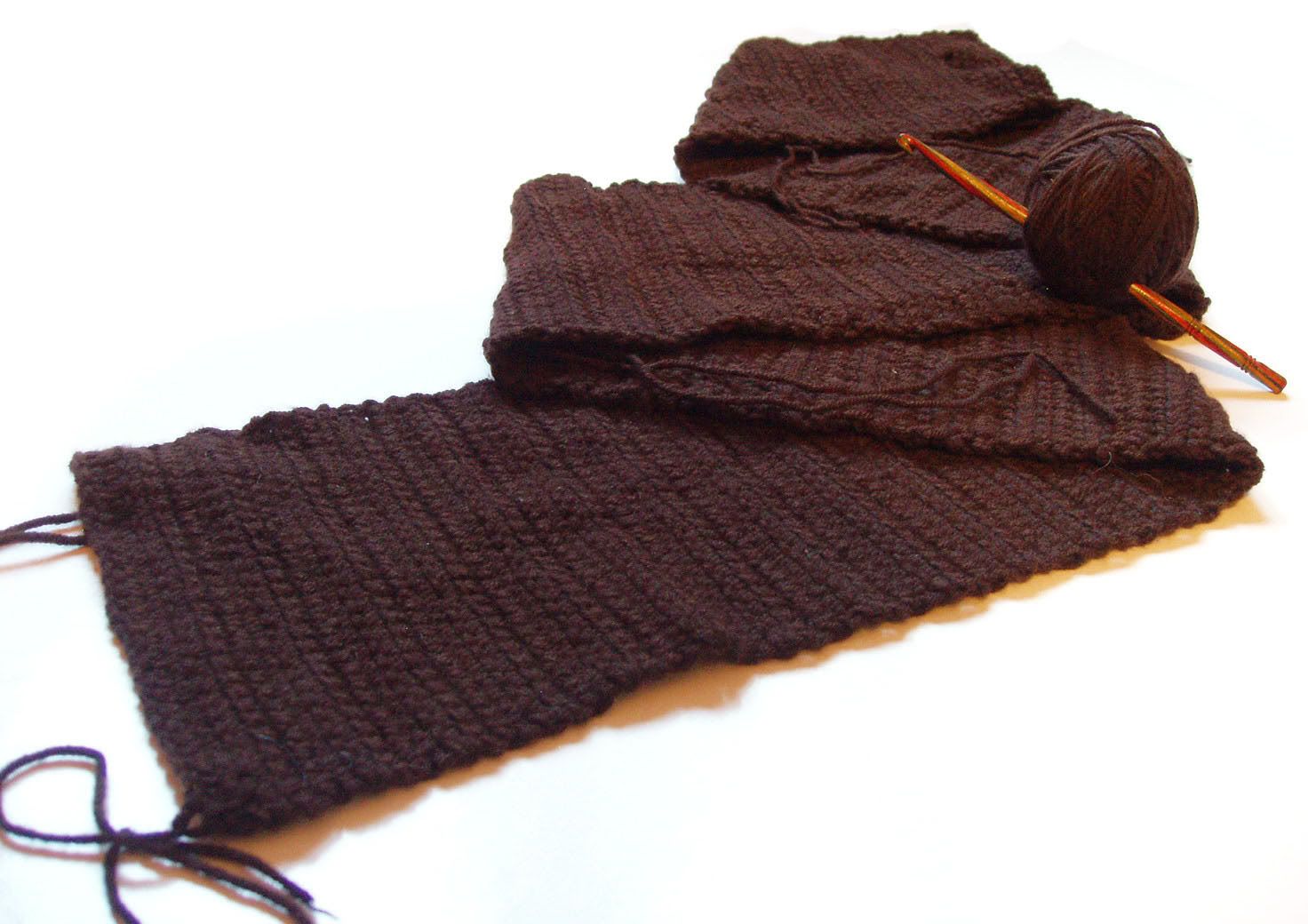 Last Christmas, I gave the boyfriend a scarf made out of
Debbie Bliss Baby Cashmerino
, which exacty matched the stitch-pattern I had used to make him a hat a few months previously. He was delighted, and proudly wore it to out work... for about a week. Then, it started to curl in on itself, curl, curl, curl into a tube which owed more to a shoelace than a sharf. It was not cozy, it was not long and wide, it was not a scarf anymore, so I took it back and started on it again, with a different, but complimentary stitch pattern. Instead of using front-loop doubles, I used linked double-trebles. This preserved the line across it and it was going great! But, scarves are not easy, and having finished the first one, my brain was ill-prepared to start into a second, using the same yarn, for the same person, producing practically the same look. No, not prepared at all, and so, it languished, ignored, unloved, forgotten. Until Now.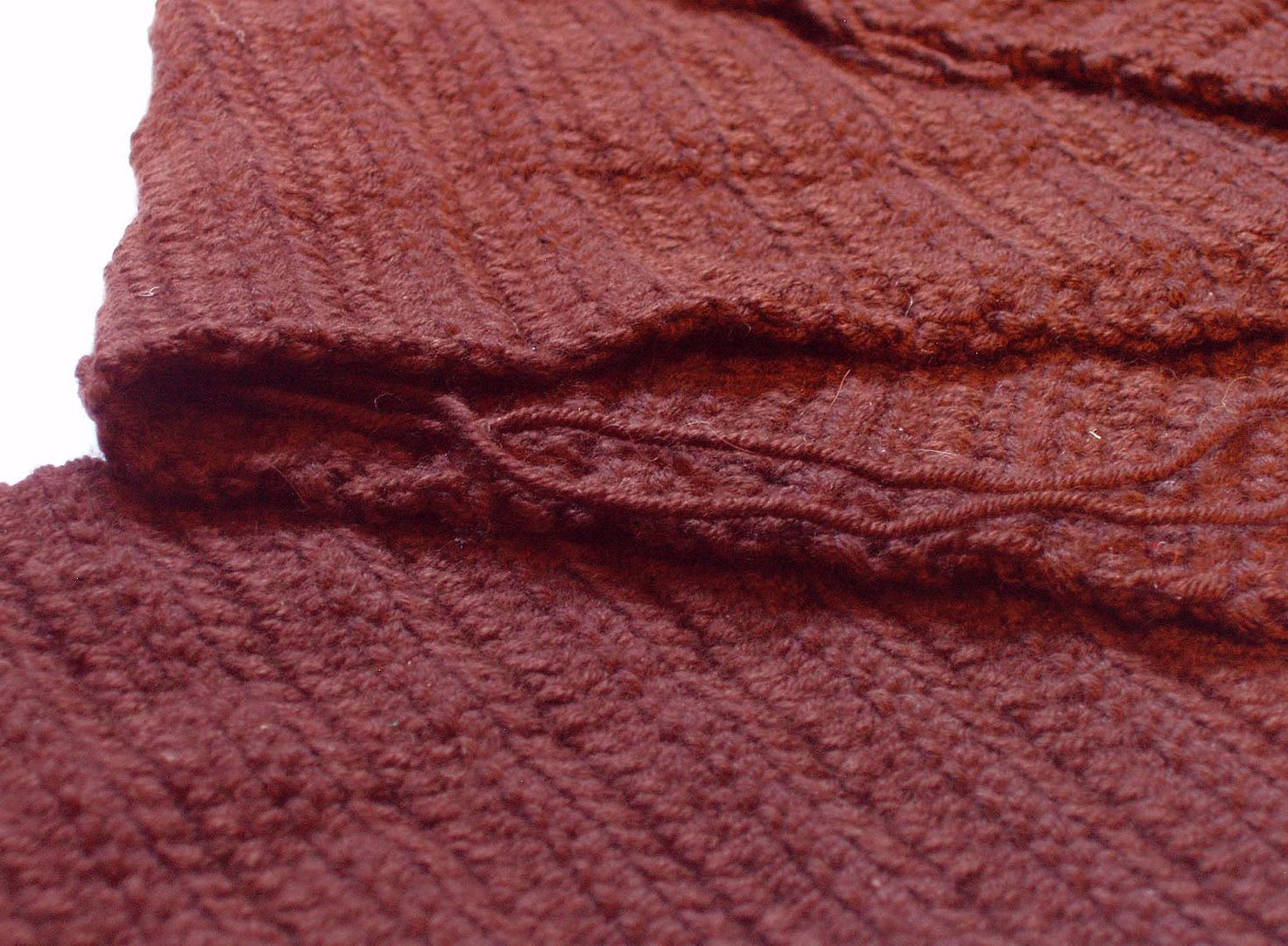 Having taken it out of the WIP chest, dusted it off and examined my work so far, I got to thinking just how long an "average" scarf was. I mentioned this to a friend, who gave me a wonderfully elegant and succinct answer. A scarf should be as long as the wearer's armspan, or put another way, as long as they are tall.
That got me thinking a bit. Leonardo's famous sketch of The Vitruvian Man could have been an artistic comment of just this principle. Armspan = Height = scarf-length.
And, when you think on it further, who in the world could possibly do with a scarf more than that poor guy...
So, have you started into your winter scarves yet? Do you have a favourite pattern?