Well, last night was fantastic, and once again thank you to EVERYONE who came along, donated prizes and brought baked goods, tasty sweets and cake. Thanks also should go to the staff of
The Tea Gardens
who put up with our noise and demands for fancy tea every fortnight.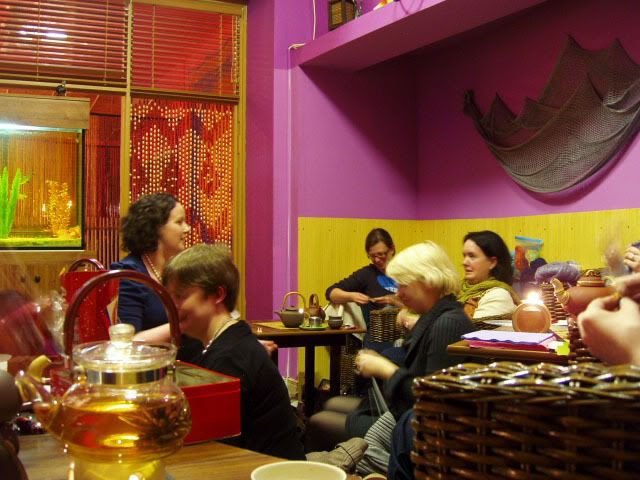 What started out as a dreary trip into town, with lashing rain, bad traffic, and a cold bus, transformed my mood as I neared the Tea Garden entrance.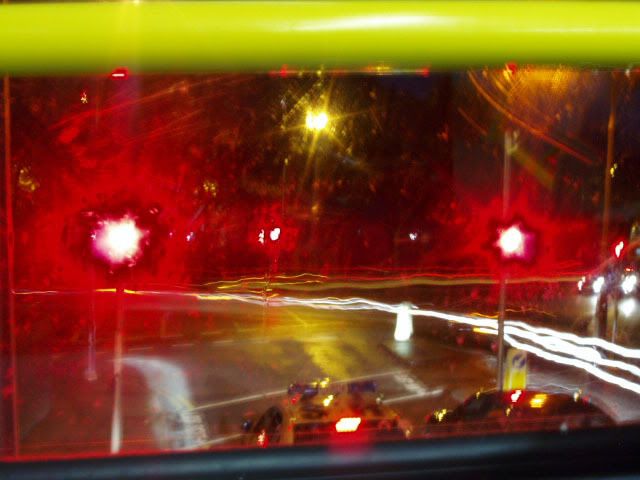 In I went, one of the first to arrive, but before I knew it, the room was filling up fast with regulars and new people. The prize mound grew as lovely yarns were added. Even Lisa in
This Is Knit
dropped in on a flying visit to wish us a good night and to present a raffle prize. (the big, squooshy blue one in the middle)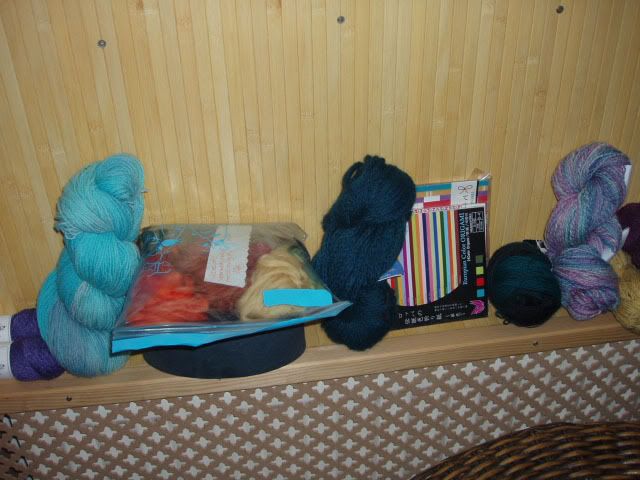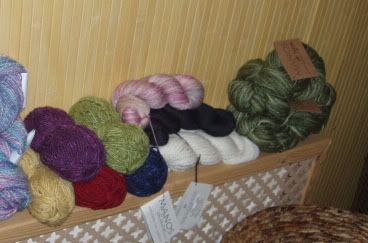 There was a lot of tea: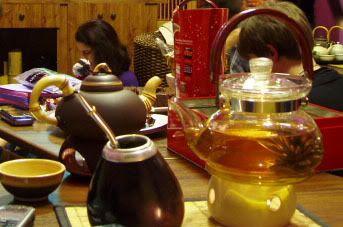 A load of laughing and shouting: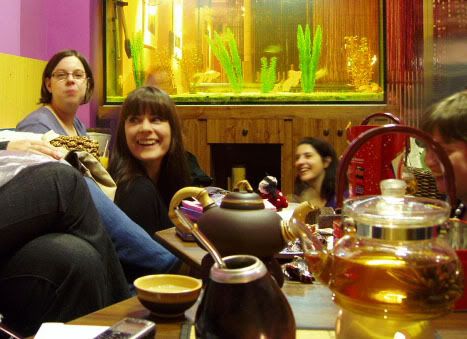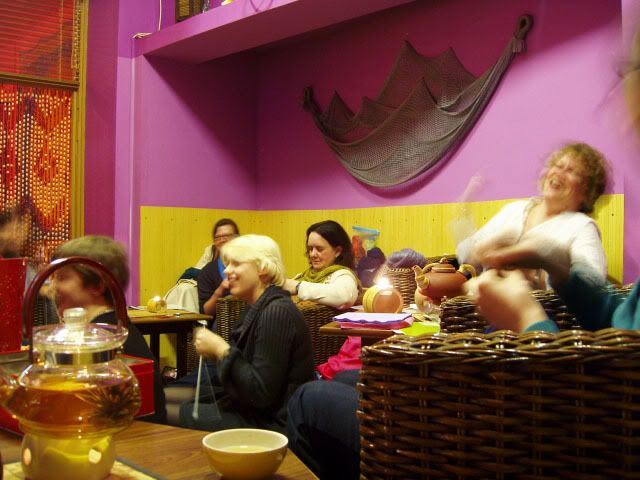 And even some actual making of things between mouthfuls of delicious rice-crispie buns, brownies and cookies: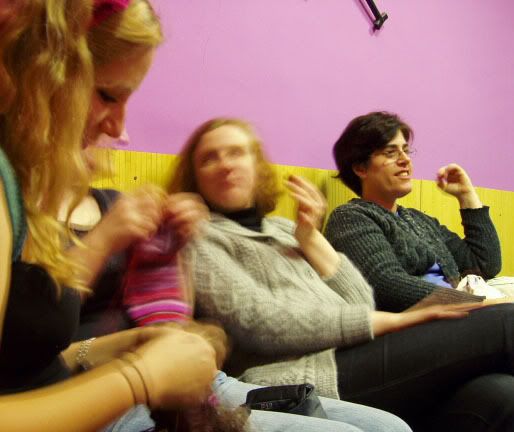 Sorry about the strange blurry quality. The lighting is enough to work comfortably by in there, but photos are hard to get...
And, we were even tweeted about by
The Electric Sheep!
,
here
.
Once Karen made her appearance, the prize giving began. I was very, very happy to discover that I was a competition winner and came away with some
Malabrigo
Lace, thanks to
Dave Grohl
and some
Malabrigo
Sock, thanks to a very, very nasty looking sun-suit. There were actually so many prizes on the night that almost everyone came away with something! That's a real birthday party...
So now, we're into our second year of Fibre Funning every Fortnight and I for one, can't wait to see what brilliant madness this year brings.