Out with the old, in with the new
Hallowe'en is over (sadly), so we're on to the Christmas Season, now.
It may seem early for most people to be thinking seriously about Christmas, but for us crafters, planning is all important. Starting early means that come Christmas Eve, we're not knee-deep in sock yarn, trying to remember who you're making what for and when you'll see them ("I won't see Uncle Mick until Stephen's Day, so I'll finish his gloves later, but Mary will be there first thing in the morning, so I should start her hat first...") Sound familiar?
So, to help with the Stress of Christmas, I suggest the following:
Start Now! (I may even take my own advise)
There are a few things in my pattern collection which may help. Some are free, and some are quite inexpensive, all are relatively easy to make, don't take up too much time, and if started now, should leave you with plenty of time to enjoy giving the pudding a stir, mulling the wine and bickering over whose turn it is to put the angel on top of the tree...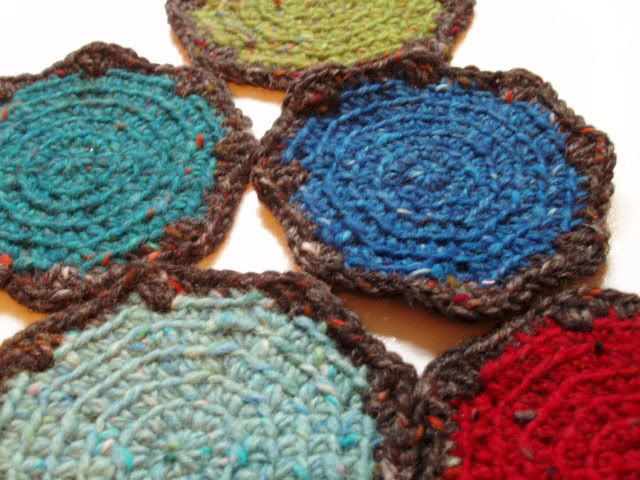 First in my Gift Suggestion Series is
Malin
, a simple coaster which looks great with company.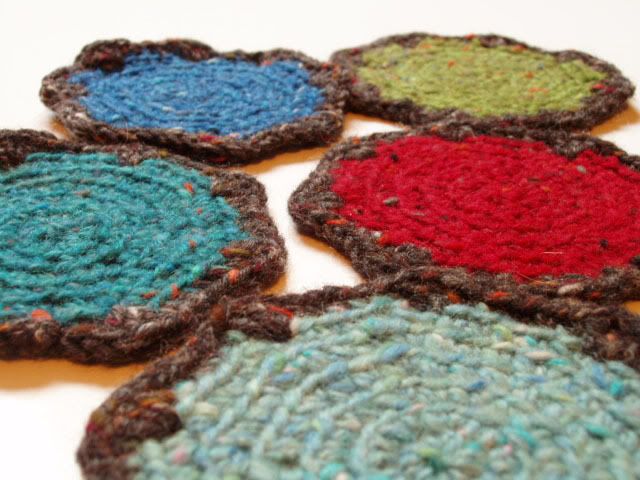 Tied up in a big bow, these little coasters will brighten up any coffee table and 5 of them only take 70 metres of yarn. Bargain!
I'd love to know what you think, how you're planning for Christmas, and what you are going to make, so comment below!