And what better than warm, home-made comfort food?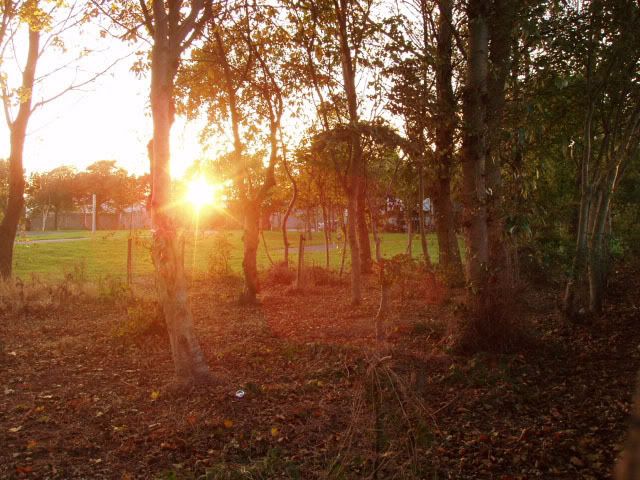 It's six o'clock in the evening here and already it's twilight outside. Today is the first day that I have felt the coming-on of winter. It was cold today. Actually shivery cold. I put on a pair of socks hand-knit for me by a wonderful friend, I worked on some more glove pattern stuff (mostly the mathematics behind sizing) and I gazed outside at the puffy but wet-looking clouds.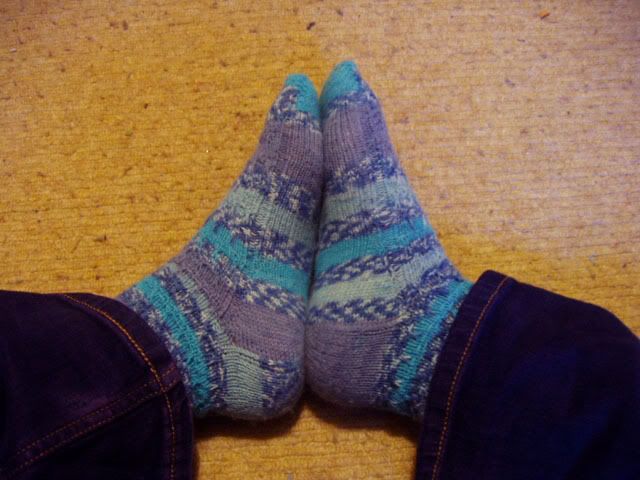 Cozy Toes
We technically have another half a month of autumn in Ireland, but already the bite of those winter months is starting to show itself.
And with the cold comes the nesting instinct.
I should clean the apartment.
I should sort out my yarn stash.
I should do a big food shop (like I live in Northern Canada, and might get snowed in at ANY second!!!).
I should trim back the plants on the balcony which have been very neglected while I write this book.
I should BAKE!
And so, I baked. The smell of freshly baked bread, or scones, or buns always chases bad weather away. Baking smells make a place feel welcoming, cozy, friendly. Why is that? The simple act of mixing a few ingredients together and bunging it into a hot box for a while brings so much comfort to a room. Especially when it's winter baking. Spiced cakes, pies filled with blackberries and apple, barm bracks. So good for the soul.
I've been a fan of this
blog
for some time. It doesn't get posted in as much these days, but it's a great reference for those of us no longer gifted with a neighbourhood of fields, the smell of cattle, and the sounds of sheep. I go there sometimes for a breath of fresh air. For me, if I can't muck around in vegetable beds all day, it's at least nice to know that someone is.
So, when
this post
went up a while ago, I thought "Hey! I can do that!", and so, Berta was born.
She's very friendly
Berta is my sourdough "starter". Her yeasts are completely natural, Baldoyle yeasts that happened to float past when she was being made. I've had her for about a month, feeding her with flour, keeping her nice and luke-warm, making sure she doesn't dry out, and yesterday was the first time I tried to make bread using her. I followed the directions, added a cup of flour and a cup of warm water to Berta, stirred well, and let her floth up. This took all day.
Then, I mixed 2 cups of her (the rest went back into her jar, was fed and watered for next time) with more flour, some oil, salt and a scattering of sugar, kneaded it all up, oiled it on the outside and went to bed.
When I woke up this morning, lo-and-behold, but hadn't the bread more than doubled its size! Well done natural yeasts! I punched (my favourite bit of bread-baking), kneaded a second time, set in a pan, crossed (to let the fairies out) and set in a slightly warm oven to rise again.
Once that was done, I popped the oven on at a temperature of 170-ish C (350-ish F) and after 30-ish minutes, this is what I got!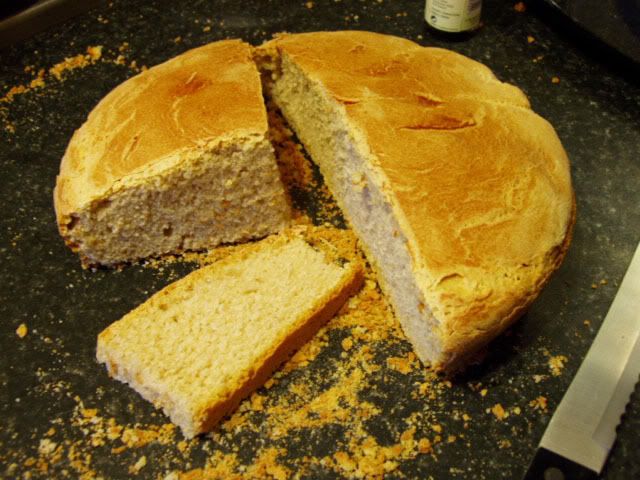 I tried to take a shot of the full loaf...
...but by the time I'd found the camera, we'd eaten this much...
I'm very proud of Berta. She did so well!