The fastest project ever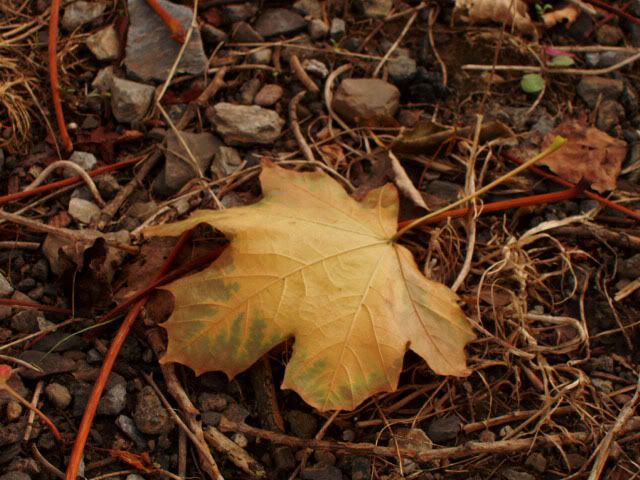 This leaf was just waiting to be photographed
So, as the days draw in and the leaves fall all around, it's time, methinks to take out the winter boots. But alas and horror! I forgot that at the end of last winter, the laces on my thigh-high Docs had snapped, leaving me to fix them in an emergency with knots, making the laces virtually impossible to work up at speed. So, what's a girl to do?
It's windy
Using my awesome chaining powers and a healthy stash of Noro Kureyon, I chained and lightly felted two, 3-meter-long strands, and voila!
Yea, I'm just standin' here...
Totally bespoke laces!
These babies will hopefully see me through the winter. I love the rusty, orangey, yellowy colours in them. They feel right at home among all the fallen leaves.
Laces, blending riiight in
They're a little stretchy, so I'm hoping they won't snap too soon. But, sure, if they do, I'll let you know.