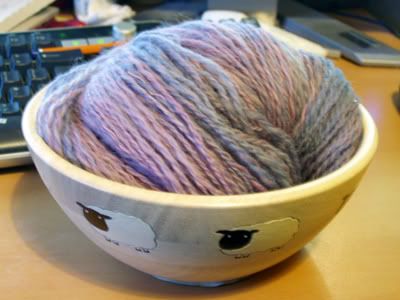 what a suitable bowl!
This is my spinning from Sunday Spin-In in the Powerscourt Centre, (you my have guessed...) last Sunday.
It's Dublin Dye Company, woolen roving. It was smooth, super easy to spin up and has come out super-warm and airy. I'm very pleased!
I got about 250 yards out of it, 4-ply/DK weight. Suggestions welcome (crochet or knit...) for what it should grow up to be.