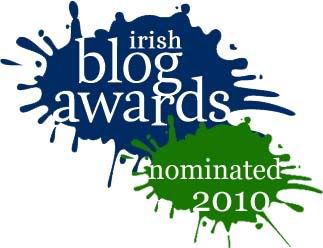 Well, don't I feel chuffed!
Thanks to whoever nominated me, and the best of luck to all my other fibre-related friends:
Aran Brew
Half a Dream Away
This is Knit
She Knit Up that Ball
and
Knitting Neels
(Have I missed anyone?)
I love the fact that there are so many fibre- and craft-related blogs on that specialist list. Maybe, with a bit of luck, next year will include a category all of our own?
A big thank you, too, to the sponsor of the Specialist Blog Category
IQ Content
without whom I'd not have a category to sit in.
I'll have to give my blog a new "do", now, tomake it fancy enough for the masses to bother looking at... wish me luck!