I've said it many times before. I love living in Ireland. I love the washed-out quality of the light in winter, the golden glow in autumn, the smell of green in summer, and the promise of great things that a splash of growth can bring in spring.
I also adore how each season lasts just long enough and changes right at the moment when you would have gotten sick of it; bringing newness, no matter what the time of the year.
All this leaves me giddy every time I spot a new sign of the season to come. Right now, I have two, tiny buds on my raspberry bushes, one tomato seed has germinated on my windowsill, surrounded by the plants that have over-wintered indoors.
I have flowers on my wild strawberries:
Crocuses basking in the mid-day warmth: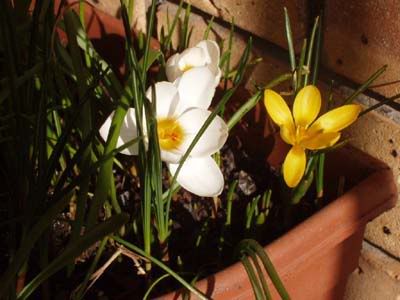 And, snowdrops peeking over my hanging baskets: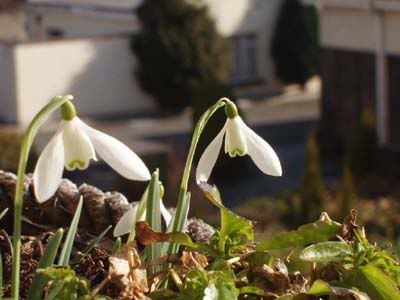 Summer will be with us soon, and likely it'll be a soft, slightly soggy affair, but you know what? I don't care. Sun is over-rated!