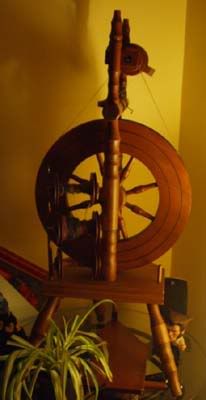 I have just discovered that everyone has a name for their spinning wheel. I feel left out. My wheel won't tell me its name. Man, I don't even know if it's a girl or a boy, so I have decided to make a competition out of it.
Name my wheel, and if you win, you'll be rewarded with some lovely Aran-weight homespun, produced on said wheel of mine. I'll post anywhere in the world. It's a merino and silk blend. Lovely and soft.
Please reply in this thread. Throw as many names at me as you like.
Closing date for answers will be this time next week. Good luck!