So, today was market day.
My checklist was thus:
Remember bags. Yup
Remember tree for crocheted decorations: Indeed
Remember crochet: Check
Get Float: You betcha
Fairy Lights and extension lead: Acknowledged
Get a good night's sleep: hehehehehehe... sure.
Last night, my very occasional issue with insomnia became a full-blown battle, and I'm still not sure which of us won. I was due to be up at half six, to make sure I had time to eat, wake up properly, get everything into the car and drive up to Wilkinstown. By three I was tossing, turning, and despairing.
So, I got up, had a tantrum in front of the boyfriend, who stays up all hours, ate some chocolate hobnobs and a glass of milk and went back to bed. I'm not sure if it was the venting, the hugs, sedatives in the milk, or the oatey goodness, but it worked! And three-and-a-half hours later, I was up, out and driving to market a little worse for wear, but at least on the right side of a night's sleep.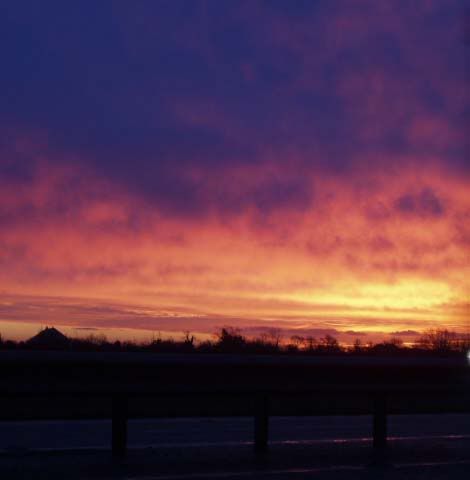 That's the view I got of the sun coming up as I drove north. It helped me feel no so wretched.
So, I get in, set up my table full of:
Donegal Tweed Coasters
Ear Cozies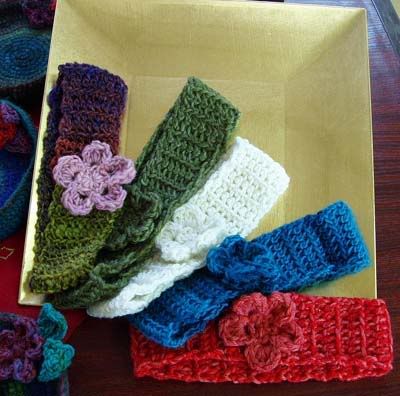 Felted Bowls:
Stars and Angels for kwismis twees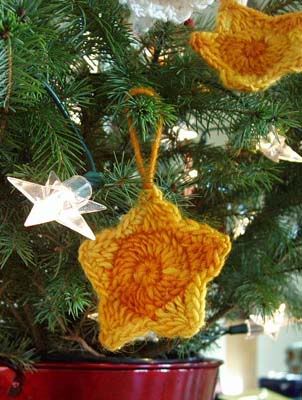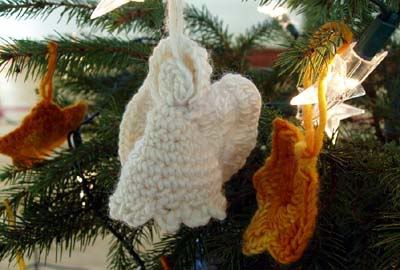 And a few other things I had made only one version of. With the tree lights on, it all looked very festive. Unfortunately, the day was bitterly cold, and the usually busy little market was duller than my senses at the time. So, all in all, I came out at a loss, since I bought lovely mince pies from the baking counter.
See the expression on Anna's face? Yes, it was THAT cold and quiet.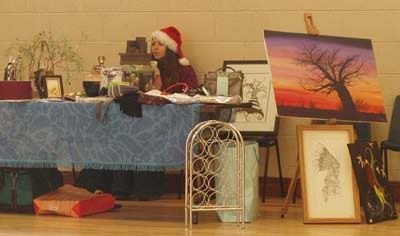 But, on the upside, I did have some bartering fun! I got some of these tiny little robins in exchange for an angel I was just finished making at my table. These little guys saved the day for me.
Back again, next Friday. I'll keep my fingers crossed.