Ozzy is a 7-week old Lab/Retriever cross who will grow up to be the handsomest guide dog in Ireland. (everyone say "aaaaaaw")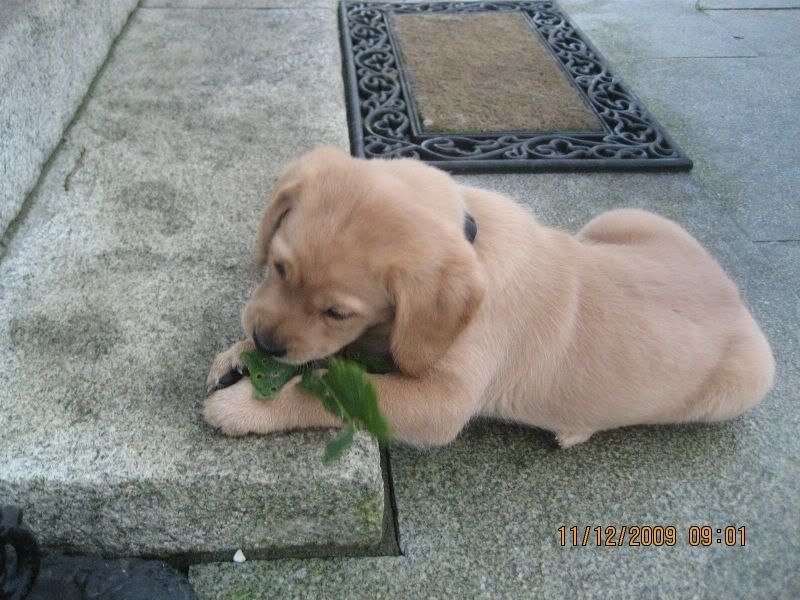 My parents have taken him in for a year to socialise him and teach him good doggy manners before he goes off to become a fully-fledged guide-dog-in-training. The programme is called "Puppy Walking", and over the next year my parents will be required to bring him on busses, into cafes, get him used to traffic, teach him not to jump up on people, and in general make him into a happy, well-rounded pooch.
This is him, looking all proud of himself in his puppy-sized uniform, with our other dog, Nell.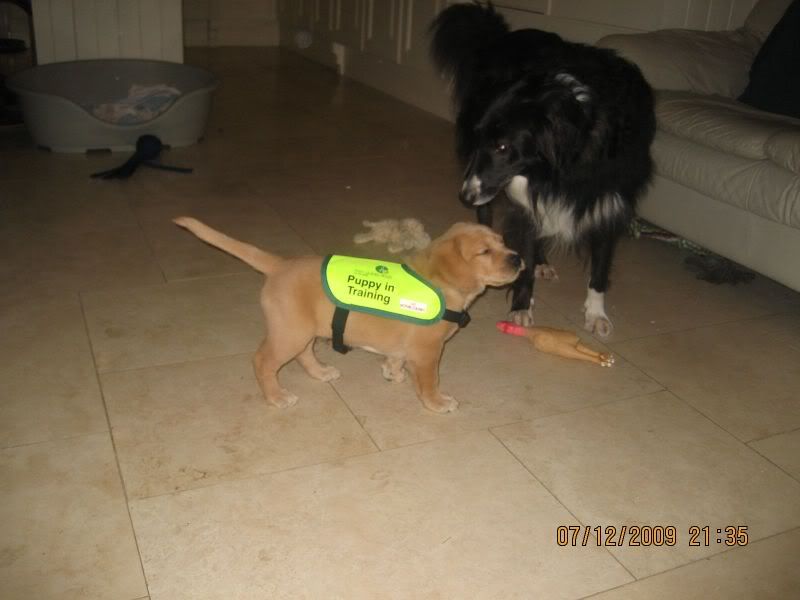 And yes, he IS named after Ozzy Osbourne.
Rock on little puppy!