To be honest, I'm not sure if the slip-up was mine, of the editors, either way; my apologies. The chart below works up the start of the RIGHT HAND thumb hole. The left will be with you tomorrow.
The omission was the last two ch and the tr [not a dtr...] at the end of row 11. These keep the line straight, and give you something to work from for the next row of dtr fans back.
Any questions, please feel free to grab me here, or on Ravelry.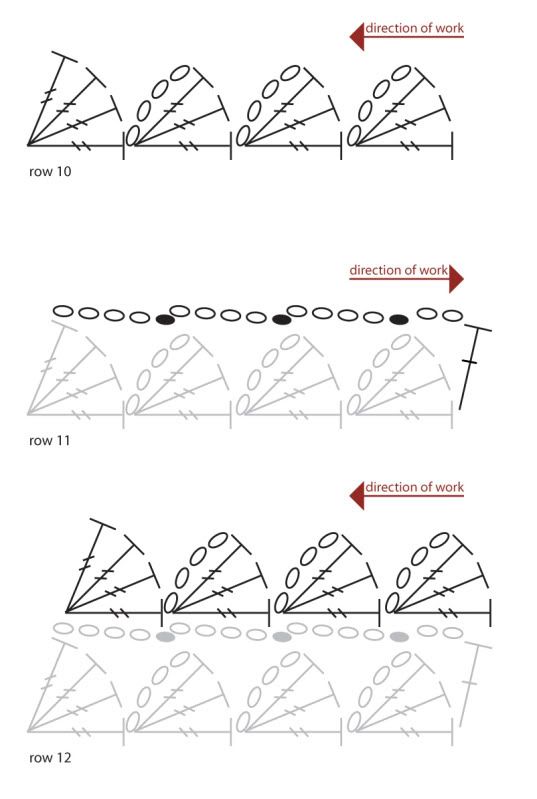 The thumbhole is on a slight diagonal, so if that happens, worry not.