I'm lucky in that most of my family don't bother to read this blog; in fact, apart from my Mam, who has occasional flashes of craftiness, and who, years ago, introduced me to crochet, none of my family craft. So, I'm blissfully free to talk about Christmas presents I'm making.
So far, this year, I have plans.
In fact, I have more than plans. I've well started at this stage. I know what I'm making, for who, and what yarn to use. I have even started into a few of them. I'm being smart (I hope), and not over-doing it with anyone's gifts this year. Everyone is getting beautifully made, personality-specific presents, but ones that won't take months to make.
I reckon the trick to present-making at this time of the year is to keep it fast and easy. Much like a bag of chips.
So, this list is as follows:
Mam: There is some absolutely lovely
Wag Tail
mohair in This Is Knit at the moment, and it is incredibly soft, which surprised me greatly. Mam wears scarves. I just have to be sneaky and find out if she's OK with mohair...
Dad: a felted toiletry bag. He travels a fair bit with his job, and I know his current toiletry bag is so old it's fit for retirement. I'm working on this at the moment on my 3.5 mm hook, with 4 balls of Noro Kuryon, using that time-honoured ball-swappy every two rows thing that makes Noro look so gorgeous. I'm keeping the stitch pattern simple, just using the "manly" stitch that is front-loop double crochet, and I'm going to line it á la
Marly's
Cosmic Cosmetic Bag
, so spillages won't be as much of a problem.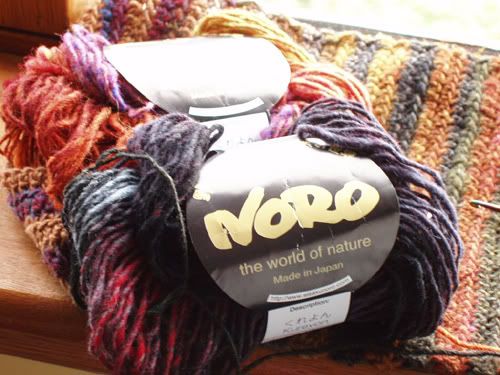 Ciara, my sister: Well, after the tragedy of
The Beyond The Sea Hat
, I'm inclined to spin up some more of that yarn, and make another for her. I have the pattern, I have the roving.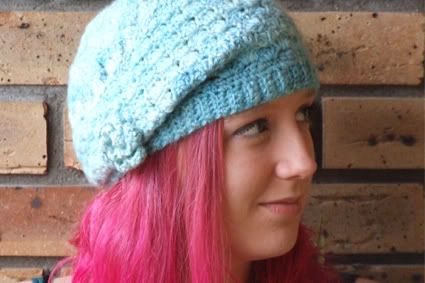 Emer, my aunt: She got
Emer's Rose Garden
last year, so a scarf is out of the question. I'll have to ponder this.
Nana: Took a liking to my
Spring Picnic Hat
and it looked awesome on her, so that's her nicely sorted.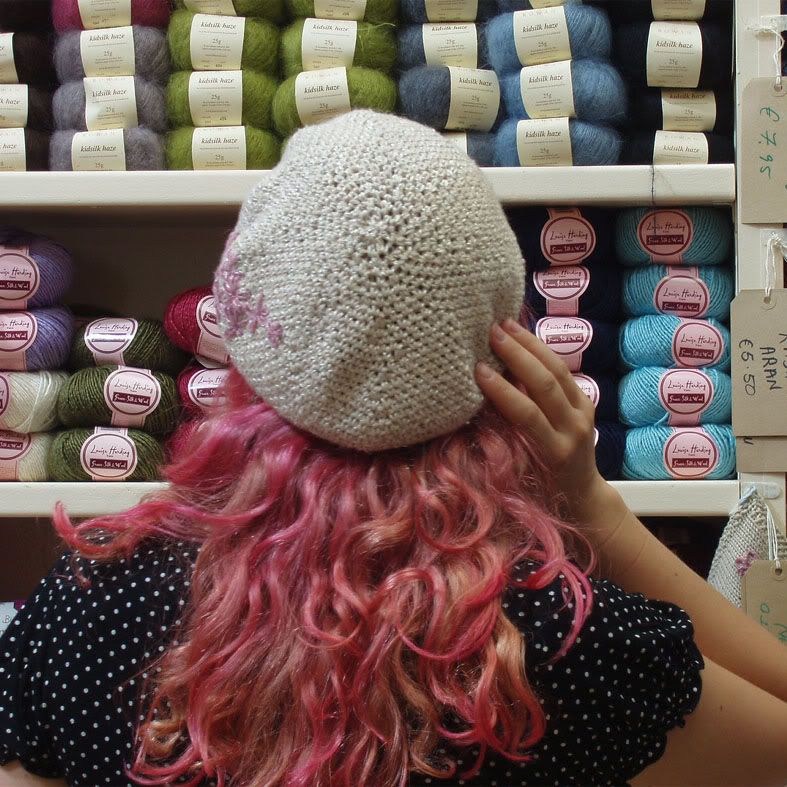 Lorraine, my cousin: We always exchange little things, so I'm thinking crocheted coasters, made out of good, honest, Kilcarra - no, it's called Donegal Tweed, now, isn't it? - in multi colours would be nice.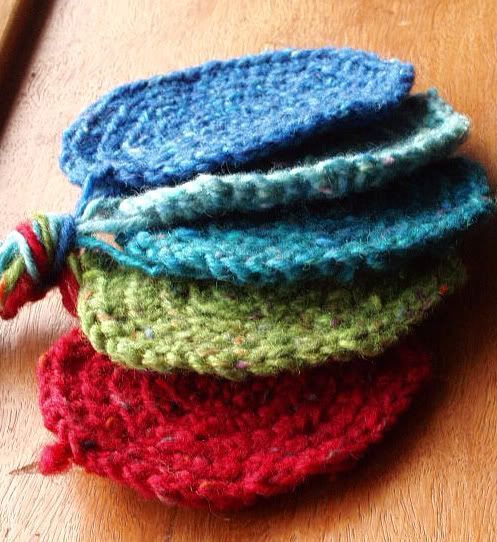 Brian and Marion, my cousin and his wife: I reckon would get a kick out of felted bowls, with flower embelishment. She's European, and has a great, colourful sense of taste, and he's happy to let her decorate as it always comes out looking lovely. Plus, they have two, huge, rowdy dogs, so a bowl that can't be broken might just be the ticket.
As for my friends, well, they're all computer literate, and some occasionally visit here, so I'm not adding them to the list. Suckers! You'll have to find out some other way.