When one project goes completely bust, there is nothing better in life than to pick up the hooks, have a rummage in the stash and create something new and beautiful, breathing life back into a mind that had become completely fugged with despair.
This is exactly what I did today. Still low, frustrated and feeling sorry for myself after the failure of
Clothgate
, I set about to make my third crochet glove pattern this season.
After some fiddling with cuff motifs last night, I hit upon a simple, easy and very cozy pattern idea, and today, I give you Oxidise, using my much-loved Twilley's Freedom Spirit yarn, in their most gorgeous rusty-red colour.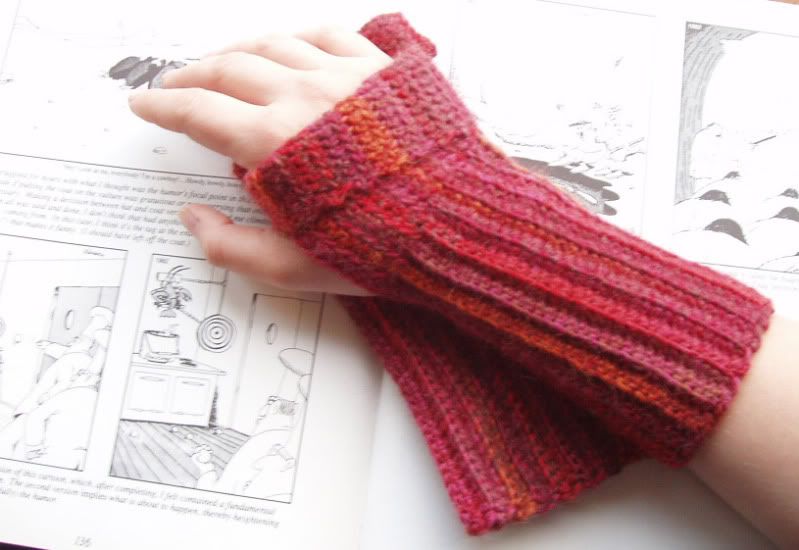 The ribbing is very springy and hugs my arms with just the right amount of strength. I can be sure no draughts will go sneaking up my sleeves with these babies on!
As usual, this pattern will be available for a fiddly $2.00 on
Ravelry
and on
Etsy
, too.
And now, with the life breathed back into my mind, perhaps it's time I unpacked...