I took a few days off from working as a graphic designer, recently, to relax and enjoy the end of the summer. In the evenings, I decided to take up my lace-weight hooks again, and create a traditional teddy bear, miniature.
First his body was made, then his head. I added his nose and smile, and I knew I had a special little guys on my hands. I had christened him Patrick before he even had ears, because, let's face it, an Irish bear couldn't really be called anything else! He's a full 13cms tall, making him teeny tiny, and dead fast to crochet for those last-minute gifts we all forget about on occasion!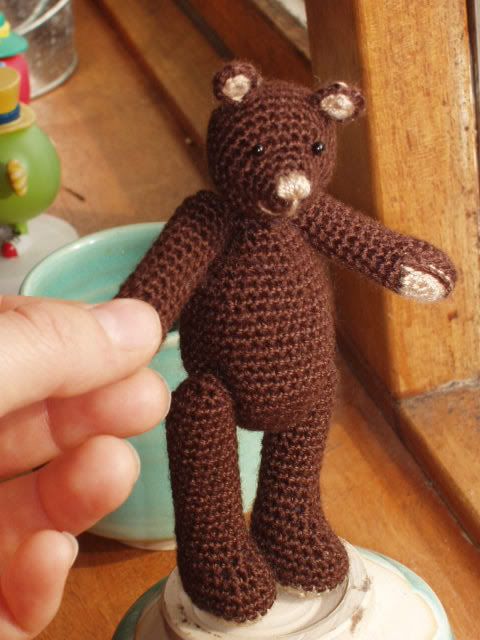 His pattern is easy to follow, comes with full assembly instructions, and is available
here
and
here
.
He's a little show-off.