September in Ireland is gorgeous to witness.
The sun shines, the rain pours and the two combined leave the land clean, crisp and verdant. It's like the island's last party before autumn finally takes over. And this atmosphere always has an effect on the amount of activity I get into a day.
The last week or so have seen a lot of crochet fall off my hooks.
I have made this wonderful little lemming, from
Planet June
.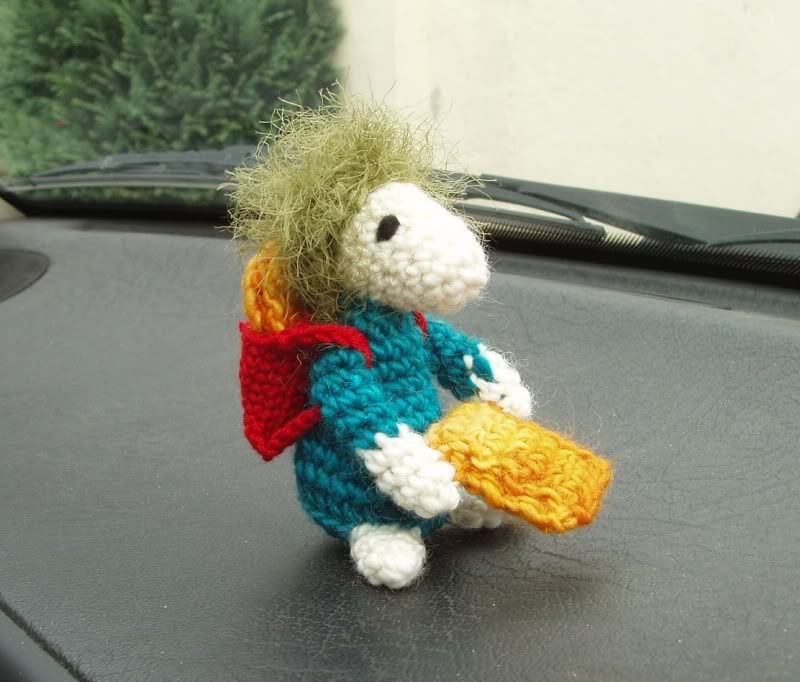 I'd certainly recommend it as a gift for any retro-game loving friends you may have. It's clearly written, well illustrated and fast to make up. It went down a treat.
On top of that, I have written two glove patterns, in preparation for the colder weather.
The first,
Signal Lights
is a versatile mitten pattern in ladies' sizes small, medium and large, mostly using a clever little crochet stitch that isn't too thick, but will certainly keep the freezing gusts away from the fingers. It's also easily adaptable to larger or smaller sizes.
And the second is called
Penny Feather
:
I love this pattern. I used super-soft Debbie Bliss Baby Cashmerino yarn that just fluffs up a little when you work with it, making a cozy, lacy glove that looks elegant to boot!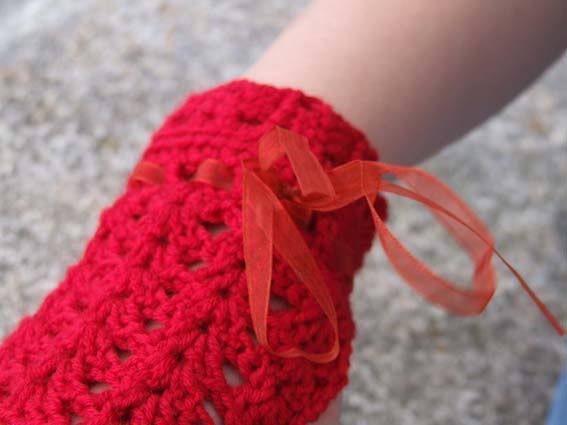 Both and available on
Ravelry
, and in my
Etsy
shop, too.
I've been busy.