It seems I am capable of dying roving, spinning it on my lovely wheel to lace-weight and (oh, yes...) navajo-plying it to 4-ply -weight without too much difficulty. This, as you can imagine pleases me greatly. I have accomplished a thing for the day.
I'm just not sure what it wants to be yet. Suggestions?
Now, I can sit back and work on my stash-buster* skirt some more.
Single: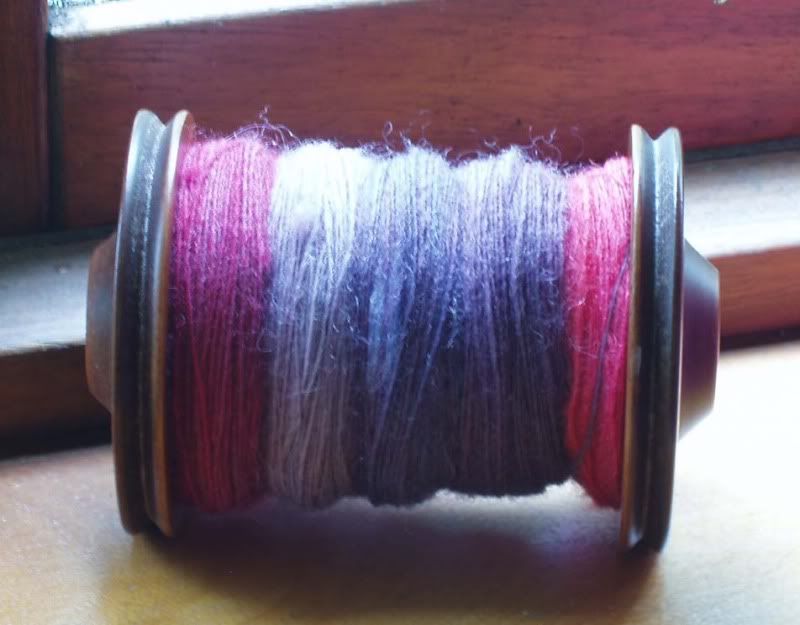 And N-Plyed: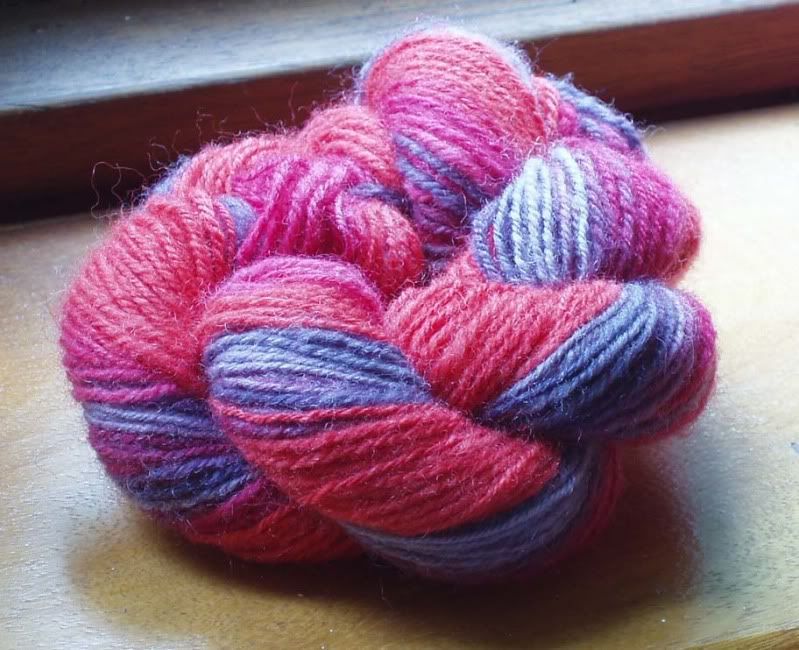 * There will be pictures and an explanation of this in a few days when I have enough of it done to make sure it's a viable plan.