I'm been meaning to get this lovely little crochet pattern written up for a while, now, and I'm delighted I finally did! It's a slouchy hat that's lovely and cozy for the autumnal weather that'll soon be upon us, I'm sure.
Personally, I LOVE hats with ears, hairbands with ears... anything, with ears, really, so I thought it high time that I share this love with the world. EARS! They're awesome.
With that thought firmly in your mind, I'm happy as Larry to present:
Rasta Kitty
, the new generation of kitty hat.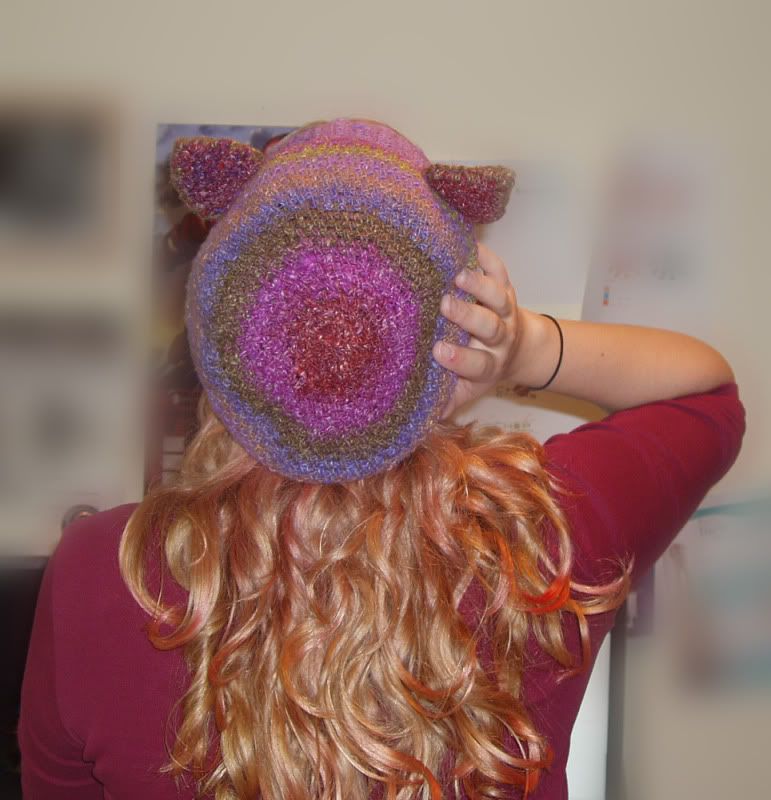 Thank you!