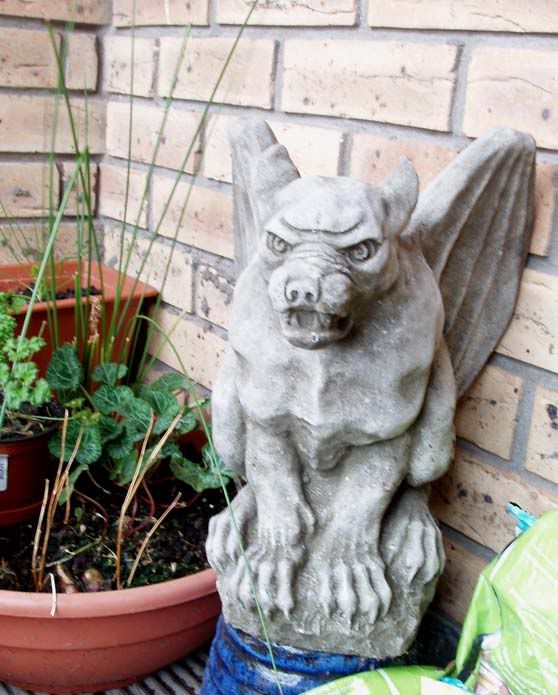 There are times, dear reader, when this bear is proud of her green-fingeredness. In truth, she comes from a family of farmers and gardeners, so her ability to keep her chlorophyll-filled friends (try saying that three times fast) alive is not so much a talent as a family trait... But, alas, this poor bear now lives not in the countryside of her upbringing, but in an apartment, with nerry a scrap of grass to spit on and call her own, and so, she has spent a large proportion of her time bringing the countryside, in all its diversity, to her!

May I introduce you to my moderately successful balcony paradise! All year round something is growing, something is finished for the year, and something, somewhere is being eaten by greenfly, slugs, snails, catterpillars and the occasional weevel. I'm a tolerant paradise keeper; as long as these pests don't end up taking over any one species, I let them be. It's not just my little paradise afterall. The slugs get flicked off the balcony into the bushes below, but I'm pretty sure I end up, every few days, flicking the same slugs off again.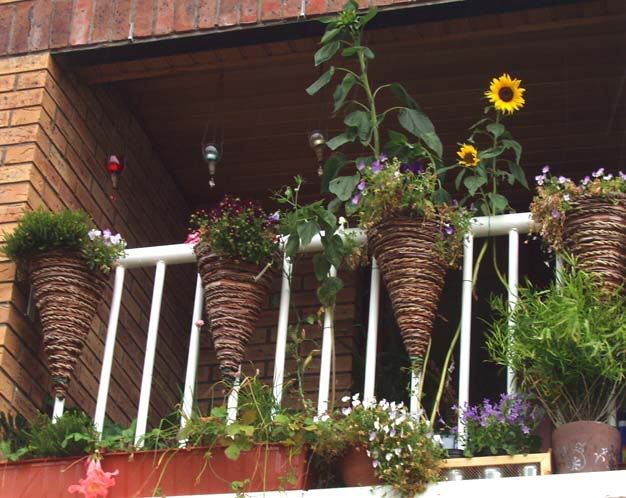 On my 3 metre squared balcony I have: (deep breath)
rhubarb,
an ash bonsai,
rocket lettuce,
carrots,
potatoes (more on them a little later),
woad (oh...yes... someday, I will use this to dye things blue... and will stink up the whole east coast doing it!),
foxgloves,
daffodils,
tulips,
sparaxis,
anemomies,
pumpkins,
sunflowers,
a gargoyle,
violas,
bizzy lizzies,
pansies,
an asparagus fern,
lilies,
green beans,
sweet pea,
heather,
wild strawberries,
bleeding-hearts,
bay,
parsley,
chives,
cyclamin,
spurge,
some blow-in grassy thing,
leeks,
em...

oh! and this: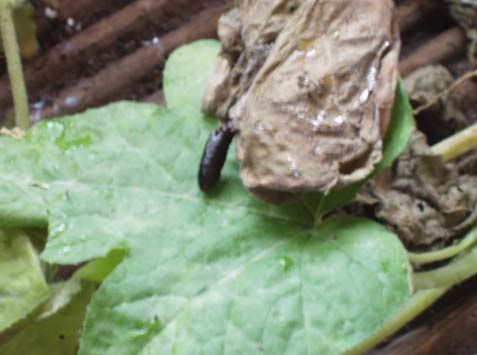 A pupa. My very own baby butterfly (or moth, I don't know which) But, still. How cool is that!

Still, despite this seeming success, I fail at feeding myself. Fail terribly. My poor tomatoes caught a wilting virus and died overnight, my chilli peppers followed a few days later...and this is this year's potato "harvest". The largest potato I produced in this fine year is three inches long. : )

I'd fail at being an Irish peasant.