Wisdom doesn't come to me easily, nor does prose that doesn't come off terribly contrived or underhanded. Nonetheless, I'm going to try and up the language in my blog.
I have been blessed with a great job offer, which I was more than happy to accept. Since losing my job at the graphic design studio - in which I was resident these past two years - due to cutbacks, life's been a bit of a struggle. Not a bad thing, though. Struggles make me realise all the great things I still have; my lovely boyfriend, my friends, my family who are there to help me without me even having to ask, and my hobbies.
Really, all in all, my live is rich beyond measure. I have love everyway I turn, and the ability to create with my hands. Losing either would be unbearable, I'm sure, and being offered a job working in my favourite yarn store
This Is Knit
in the Powerscourt Centre in Dublin has made me so happy.
I will now get paid to play with yarn, talk about yarn and during quiet moments, crochet!
Secondly, on the whole reactions to Rapunzel seem to be positive, which has given me the impetus to send a few more proposals to
Inside Crochet
for their consideration. I'll keep you posted.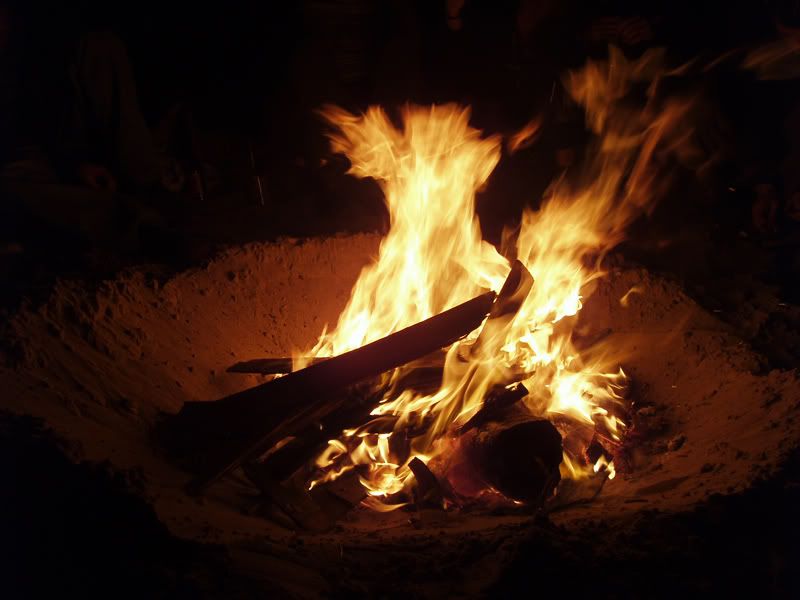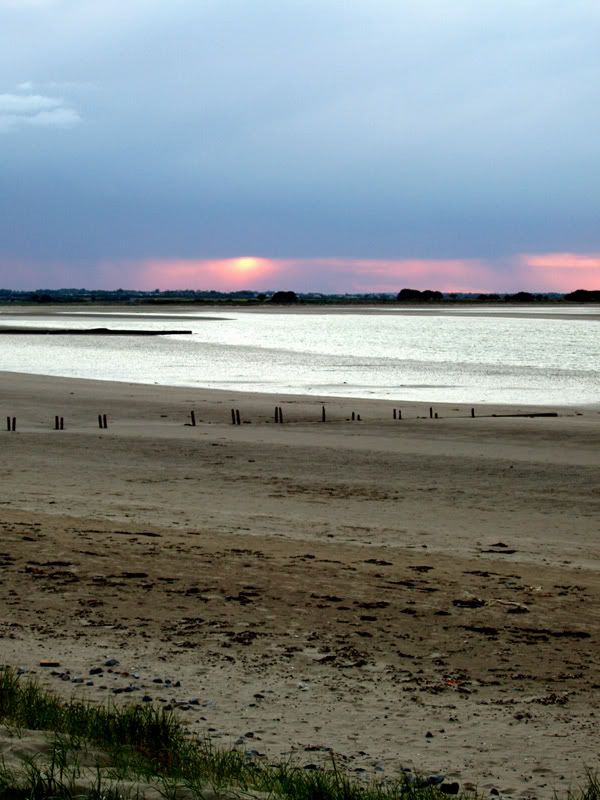 These photos are from a night spent on the beach close to my home. It was just too beautiful a night not to post them. The first beach-party of the year! But still clearly an Irish becah party. Blazing fire, rosy cheeks... and heavy wooly jumpers.